Referenzen – CLEAN K1-A in situ
In environments where clean surfaces and clean air is paramount then record CLEAN are the products of choice. Doors are made of steel and can have customized door leaf cores to provide fire and smoke protection or radiation protection. Where windows are required these can be fitted with integrated blinds and even laser protection. Doors are designed to provide hermetic sealing and an easy clean streamline profile. Locks can be mechanical or electrical and can have a cantilever opening action.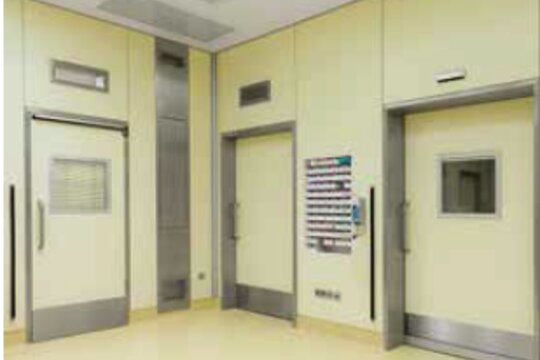 With many applications in clincal, medical or laboratory environments record CLEAN doors support the mainentance of sterile environments by their hermetic closing and easy clean surfaces.
These tightly closing hermetic sealing doors are available as single leaf or twin leaf models.
Previous
Next
In diesem Objekt sind folgende record-Produkte verbaut